Lisa McNaney – Executive Director
Lisa is the Founder and Executive Director of Culinary Angels which grew out of many family and personal experiences with cancer. Lisa has always been a passionate cook who wholeheartedly believes that organic, nutritious foods can fortify a person's body, especially during a difficult health challenge. As a cancer survivor, Lisa became intimately aware of the value of proper nutrition in the role of fighting cancer. She whole-heartedly believes that "food is medicine."
"Culinary Angels was created to not only provide hope, health and wellness, but the opportunity to exemplify nutritional education to its recipients. Our service visually represents a healthy, healing meal, as well as providing critical ingredients that promote fortification at a time in a person's life where they can experience the benefits," she says.
Lisa has been a part of many community efforts involving health awareness, education, meals and cooking practices for the past 15 years. Prior to Culinary Angels, Lisa had a marketing and graphic design business for 24 years where she created marketing collateral for local businesses throughout the Bay Area. Lisa has a Bachelor's degree in Journalism from SF State. She was raised in Southern California before moving to Livermore in 2002. In addition to cooking, Lisa enjoys hiking and trying to find the lighter side in life.
Claudia Castillo Holley – Chef
Along with top nourishing ingredients, Claudia brings to the kitchen deep love and respect for honest, clean food made beautiful and exciting. She taps into her creative nature and knowledge to combine colors, flavors and textures to produce enticing meals that are not only appealing to the eye, but greatly support and fortify the body's innate healing energy.
Born in Venezuela, she relocated to the Bay Area 19 years ago. Overcoming serious health challenges while being a mom and the owner/manager of 2 fitness studios, made her determined to learn all she could about the power of foods for optimal health. She studied Diet Consulting and Nutrition Education at Bauman College, and has specialized in Therapeutic Personal Chef and Wellness Mentorship. Today she can be found behind kitchen counters creating nutrient-dense edible art, in nature connecting with the plants and taking pictures, or behind the computer developing seasonal and local menus, recipes and cooking experiences. She is a best-selling co-author of Super Charge Your Success, a musician, artist and a writer.
Charlene Andersen – Chair
Charlene Anderson is the Board Chair of Culinary Angels. With a passionate belief in the mission of Culinary Angels, she considers it a privilege to serve. In 2019, Charlene was diagnosed with, and recovered from, pancreatic cancer. She continues her personal journey with the disease through volunteering her time and efforts in support of those in the midst of their cancer crisis. For nearly 20 years Charlene held management roles as a leader of HR teams and strategic operations for global corporations in the Bay Area. In 2018, she made the decision to redirect her professional path to contribute, support, and positively affect the community in which she resides. Currently, she is the Associate Director of the Tri-Valley Conservancy, an accredited land trust, which works towards preserving open space and local agricultural lands for the community and future generations. Charlene earned a BS, Business Administration from CSU East Bay (formerly CSU Hayward) and holds professional certifications in Accounting principles, HR, and Project Management. Charlene and her husband Byron were both raised in the Tri-Valley and enjoy foodie travel tours.
Lynn Monica – Vice Chair
Lynn had a 35+ year career in executive management in mobile technology operations, product development, and market strategy, domestic and international. Lynn worked 20yrs for Motorola in Chicago/London and several years at smaller mobile companies in the SF Bay Area. Lynn also has 11+ years of non-profit board experience, including SF Museum of Craft & Folk Art, Sunflower Hill as an original board member, 1 yr as VP and 4 yrs Gardens Dir, and at Culinary Angels since Dec 2018. She attended Alice Water's Edible Schoolyard Academy in 2014, inspiring her to co-found the SFH Gardens, which provides programs for special needs adults and donates produce to Culinary Angels and other local organizations. Lynn worked with Las Positas College to develop an Adaptive Horticulture Certificate Program and is a Horticulture Advisory Board Member. Lynn has a BS in Electrical Engineering from UNH and an Executive MBA from Kellogg, Northwestern. Lynn lives in Livermore with her husband and has two adult step-children, one with special needs. She enjoys filmmaking, photography, weaving, cycling, cooking, gardening and creativity.
Andrea Olsen – Treasurer
Andrea is a retired finance executive and consultant who began her career performing audit and consulting services at Price Waterhouse Coopers. She transitioned to the technology sector including Sun Microsystems, Juniper Networks and Kaiser Permanente Information Technology along her career path. Andrea has a BA Degree in Economics from UCLA and is a CPA. She brings experience in Finance, Logistics, Supply Management and Strategy to the Culinary Angels board. Andrea actively volunteers with Pleasanton Little League (coaching and board positions), Boys Team Charity and Open Heart Kitchen. She frequently engages groups to help at Alameda County Community Foodbank and Kids Against Hunger. She is a passionate cook and believes that food not only nourishes bodies but builds communities. She is committed to helping our world learn to cook and share healthy food.
Sue Bayer – Secretary
Sue has a 32-year career in education, holding a BS degree in English/Education from the University of South Dakota. She found that board service was meaningful to her and helpful to others when she joined her first non-profit board as a Teacher Representative for Valley Montessori School in 2002, where she served two terms. Sue joined the Wiesner Fund board in 2011, a local non-profit which supports seniors in need, where she currently serves as Secretary. In 2013 she was elected to the National Board of Directors for the American Montessori Society, where she has served for 6 years. Sue was excited to join the Culinary Angels Board in January of 2019 because she knew and supported the entire McNaney family as a teacher and friend, as well as because other parents and teachers were working with and supporting the organization. Sue's husband and four children are all very supportive of her work, knowing the importance of being involved and participating in meaningful work in the community.
Sue Carling
Sue Carling has been an educator for over 40 years. From preschool director at Kinderkirk Preschool in Livermore, CA to college instructor at Eastern Michigan University in Ypsilanti, MI, she has worked with students of all ages. Sue's love for the profession also included working with student teachers and new teachers. After retiring from classroom teaching, she served as a Literacy Coach for several years. Sue received her BA in Education from the University of Michigan and her MA in Education from Oakland University, Rochester, Michigan. Sue has been a Livermore resident for over 40 years where she and her husband raised their three sons. She has been applying her skills and experiences as a volunteer with the Pedrozzi Foundation, Livermore Shakespeare Festival, Delta Kappa Gamma Society International and First Presbyterian Church of Livermore, where she is a member. She enjoys reading, quilting, and being with her seven grandchildren.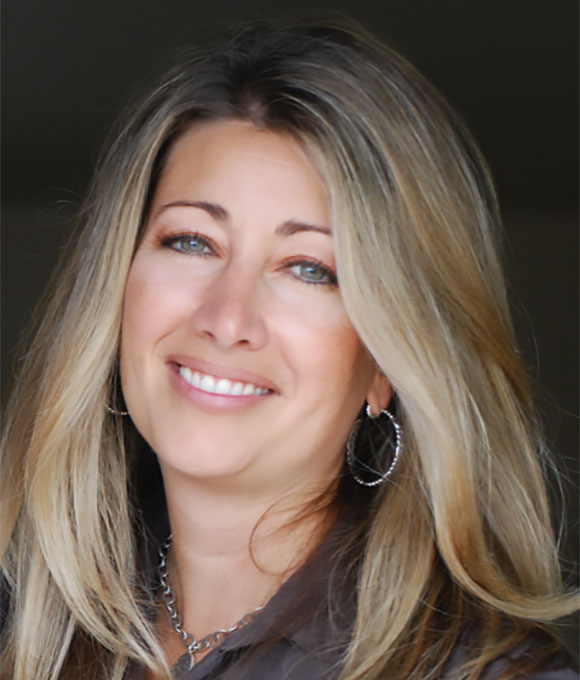 Kelly Errigo
Kelly has been a resident of Pleasanton for over twenty years and has been applying her skills and expertise in numerous volunteer positions on the school site parent boards and as the wellness chair for the Pleasanton Parents & Teachers Association, as well as a variety of other roles in local non-profits. Kelly is the Office Manager and Co-Owner of The Errigo Group, a Bay Area executive recruiting firm. She did her graduate studies in holistic nutrition education at Hawthorn University and holds a B.S. in Business Management from St. Mary's College of CA. Her early career was rooted in sales, training and management consulting. Kelly began volunteering for Culinary Angels in Fall of 2019 helping in the areas of cooking, operations and joined the board. She is married to Don Errigo and together they have a grown son, Roman.
TJ Spencer
TJ is recently retired from a 28 year as a Sales and Operations executive in the hospitality industry. She has managed operations and sales teams across the United States and throughout Asia and Europe. Prior to her corporate post she was a park ranger and co-managed a catering company. TJ has a BS in Recreation & Outdoor Education from Indiana University and a Masters in Senior Leadership from Kellogg at Northwestern. TJ has lived in several cities and came to Livermore in 2016. Her passion in retirement has been her family, friends, new puppy, and giving back. TJ learned about Culinary Angels through her gym mid 2019 and has been volunteering in a variety of positions since. Being a cancer survivor as well, Culinary Angels is a great fit for TJ since she knows the power of healing through helping hands.
Reverend Doctor Steve Wilde
Pastor Steve has served as the senior pastor of First Presbyterian Church Livermore (FPCL) for the past 11 years and has been blessed to be a part of the Culinary Angels journey from the beginning. FPCL is a church that is centered in the teachings of Jesus, celebrates the diversity of community & seeks to make a difference by serving others. This has made our partnership with Culinary Angels such a great fit. Pastor Steve's passion is connecting people's God given gifts/resources to ways in which they can have a positive impact in our community and world.